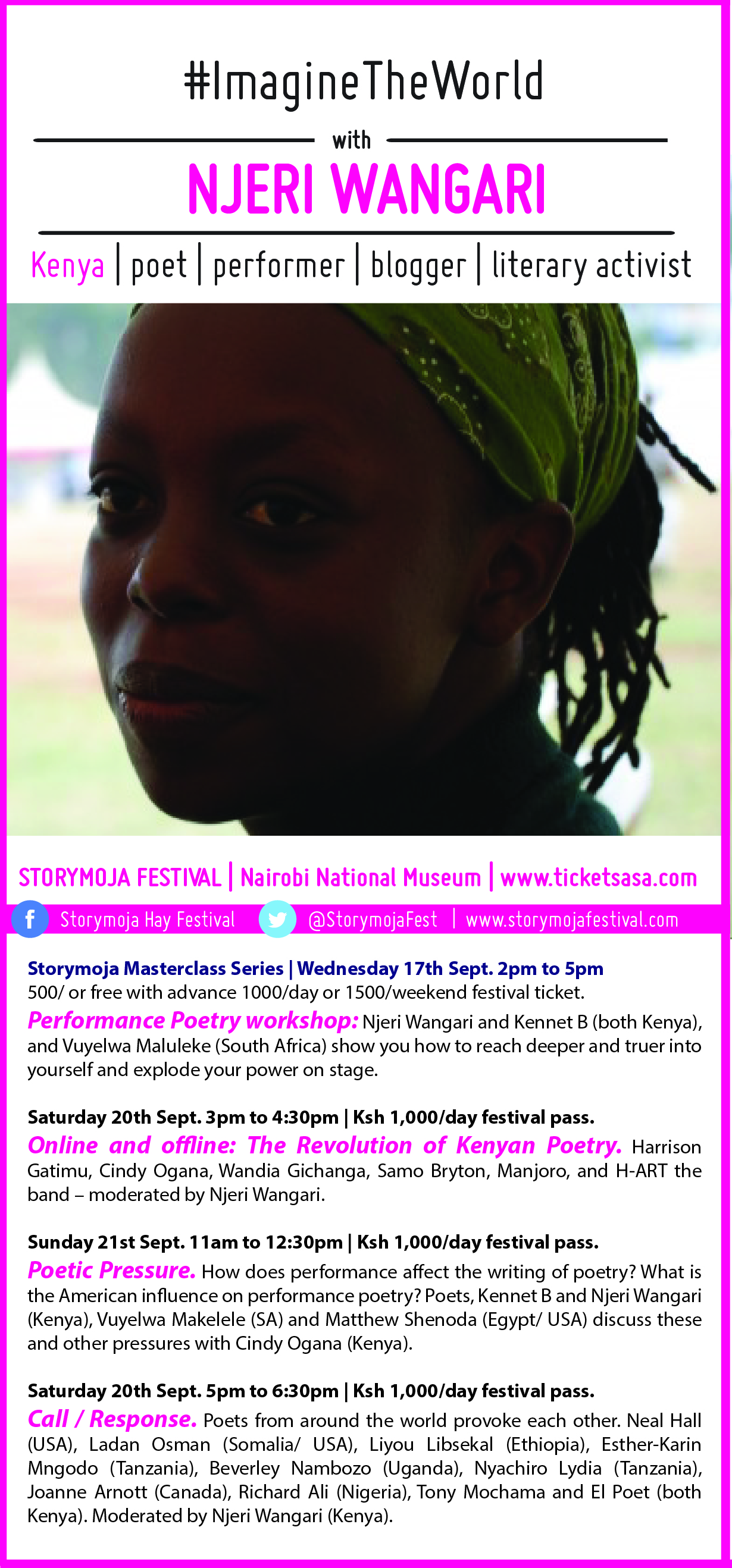 The Story Moja Festival is back despite being cut short last year following the Westgate attacks that took the life of Ghanaian Poet Kofi Awoonor. The list of writers and artist this year is as expanse and with alot of variety drawing from Africa's older generation of great writers like Nigerian born Wole Soyinka to the young generation of writers and poets from all over Africa, Europe and the US. The 5 day programme caters for all with a Schools program, master classes, book launches, film screenings and evening performances.
The Kenyan blogging space has been claimed by the sheer number of creative writers who have taken to and owned the various blogging platforms to self publish. This year, the Bloggers Association of Kenya will carry out a number of workshops on blogging and why its important for creative writers and artists. Well known Kenyan bloggers and writers like Owaahh, Magunga Williams, Wamathai, Sam Wakoba, Naomi Wanjiru, Kachwanya and Lulu Akaki and yours truly among others will be holding workshop sessions on how to blog as well as a discussion with other bloggers in various fields on blogging in Kenya.
Season tickets are 1,500 and daily tickets at 1,000 and can be bought via Ticketsasa.
When/if we bump into each other at the National Museum, please don't forget to say hi.